TERRARIUM PROJECT
Indian School Muscat launched the Terrarium project, its second new initiative from the Biology department, the first being Hydroponics. The Chief Guest, His Excellency, Shri Indra Mani Pandey, inaugurated the Terrarium project on Saturday, 17th February 2018 in the School's Multipurpose Hall. It includes a year-long curriculum for setting-up and maintaining a terrarium for students to use for experimentation and learning.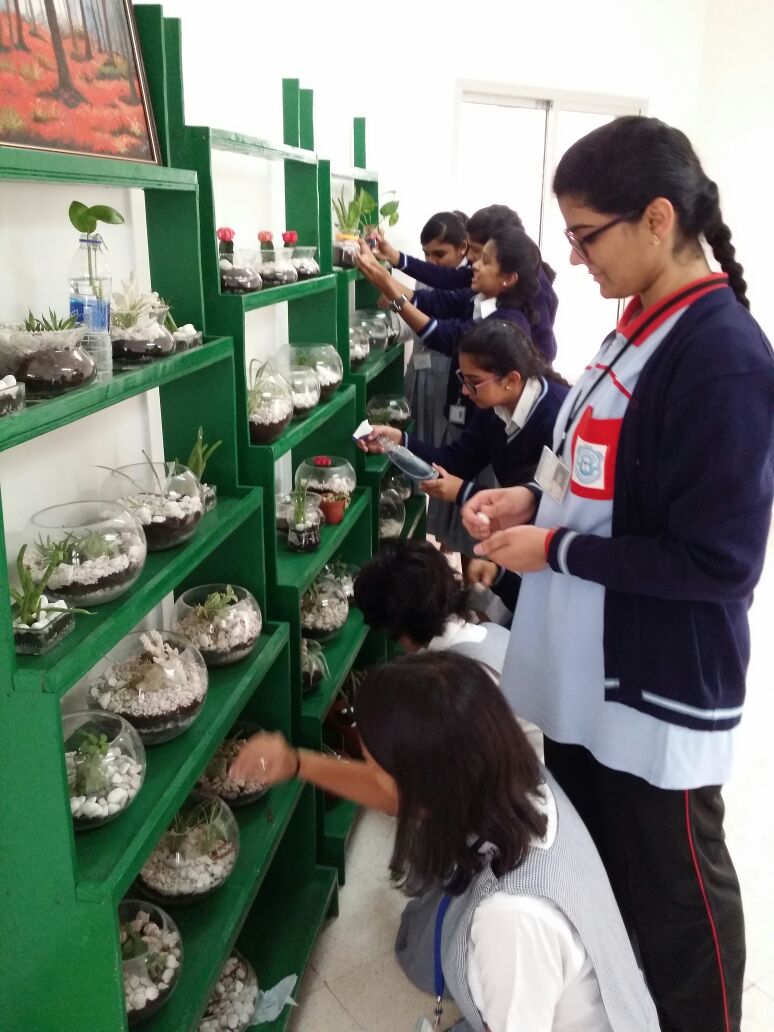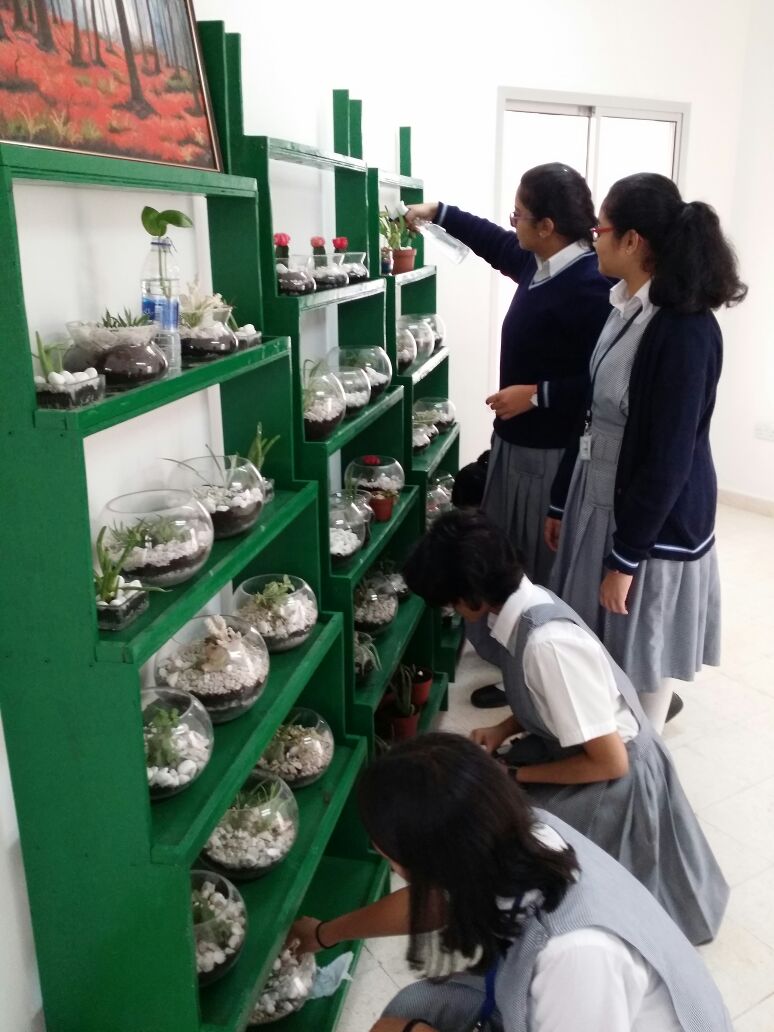 Advancing STEM EDUCATION- A 2020 vision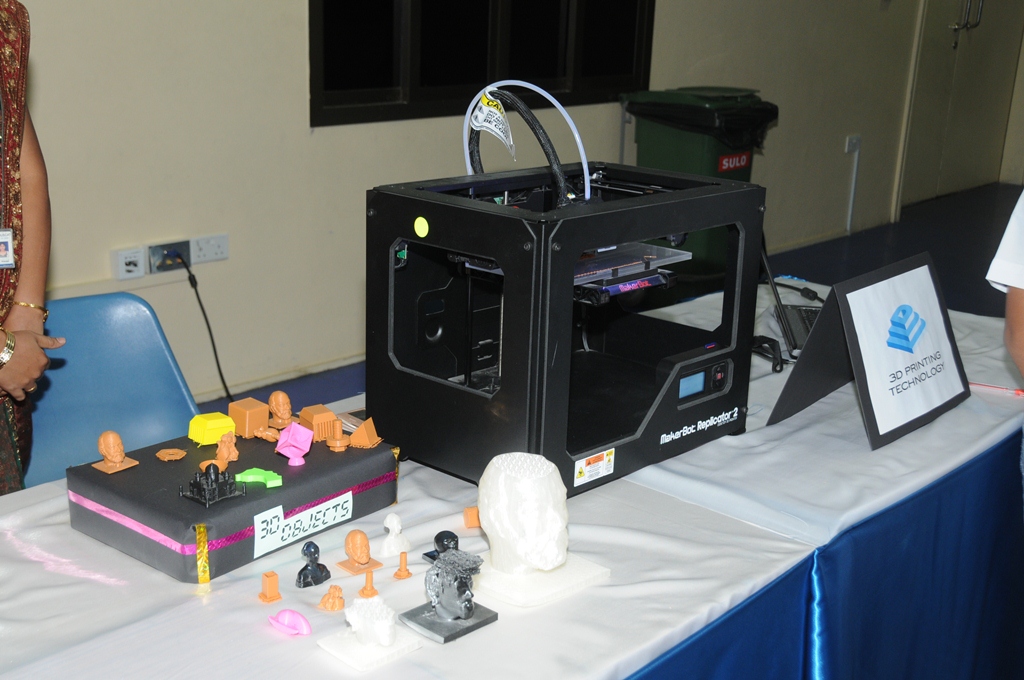 Science, Technology, Engineering, and Mathematics (STEM) education is vital for the future success of students. Integrated STEM education is one way to make learning more connected and relevant for students. Keeping this in mind, Indian school Muscat has launched STEM education this year.
The vivisection of knowledge has a history going back to the dawn of civilization in the division of labour in primitive hunter gatherer communities. It is reasonable to assume that there must have been a time, during the early epochs of evolution of our species when every human adult alive on the planet was a polymath and an encyclopaedia of all that was known in that part of the world. Else he would have imperilled his own survival.
Much later, with the institutionalisation of education, the unscientific division of knowledge earned respectability and these artificial fragments of knowledge acquired a new name – subjects. The exponential growth in the sphere of knowledge made it more and more difficult to be cognizant of all or even most of the various fields of knowledge.
Today knowing more and more about less and less has become a norm rather than an exception and a generation has ended up knowing less and less about more and more. This trend is evident in the irrational system of 'departments' even in primary sections in certain schools. Compartmentalisation has become the catch word. We have even invented a euphemism for this idiosyncrasy – specialisation. It has even become fashionable to be a specialist. Thus, we, in our mindless chase of success have ignored the development of integrated knowledge in pupils which is the raison de tour of education. The truth we lost sight of in our rat race for specialisation, whether it is in the field of science, engineering, mathematics or medicine, is the irrefutable interconnectivity in the complex web of existence.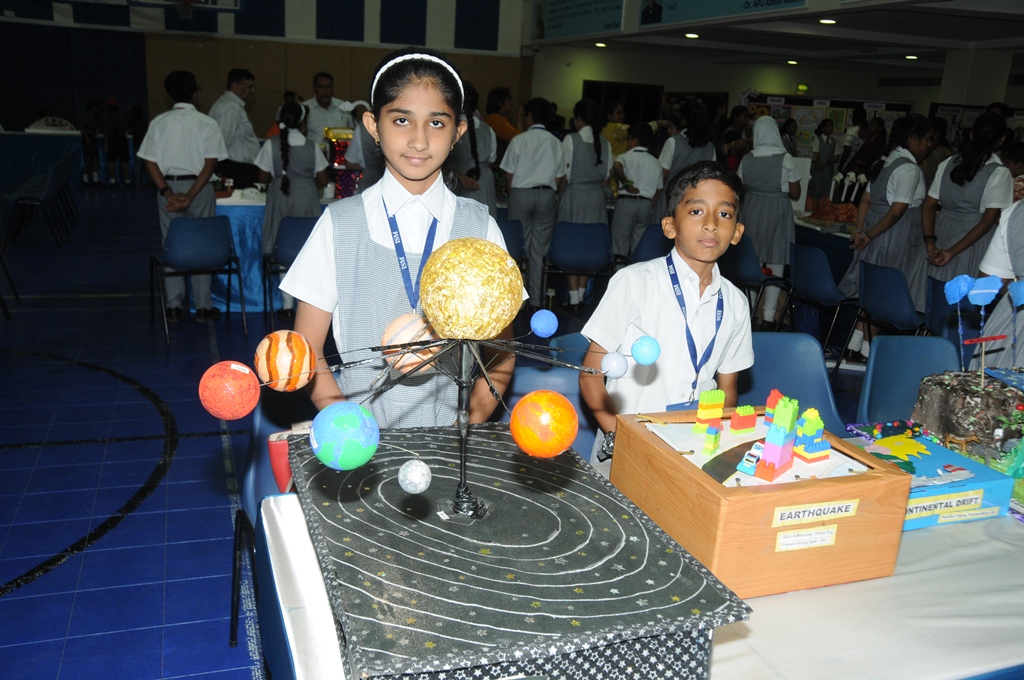 A pebble on the beach has biology in the colony of microbes on its surface, chemistry in its composition, physics in its atomic structure, geography in its smooth surface, cosmology in its ancient origin and perhaps was once a crude tool in the hands of one of our Palaeolithic ancestors smashing an animal bone for its nutritious marrow and thus might have had a shared history with our civilization. No subject is an island. Human knowledge is a vast, encompassing, indivisible ocean which blends and dissolves all our thoughts, dreams, discoveries and inventions.

Having activities that show real-life implication of STEM can pull together the ideas presented in school and help to show how they benefit our society and the world as a whole.
Children can see that what they are learning now is pertinent to their future and the future of the whole world, creating an interest while learning new concepts in the classrooms.

The recent biennial exhibition organized and conducted by the Middle Section focused on incorporating STEM concepts in the exhibits in all the subjects. This strengthened the children's understanding, appreciation and application of a wide range of technologies. 3D printers now established in ISM, open endless possibilities to create and build their own designs in the most futuristic approach.
Indian School Muscat Launches Hydroponics Project

Indian School Muscat (ISM) on Thursday, 2nd November 2017, in a giant leap in the history of ISM, pioneered a new chapter aiming at instilling modern scientific flair amongst students. H. E. Indra Mani Pandey, Ambassador of India to the Sultanate of Oman, unveiled the Hydroponics Project at ISM, the first of its kind ever initiated amongst Schools in Middle East and India.

Hydroponics is the practice of growing plants using only water, nutrients, and a growing medium. Plants may be grown with only their roots exposed to the mineral solution or the roots may be supported by an inert medium, such as, perlite or gravel. The students have got introduced to the various types of Hydroponics, such as, Wick Systems / Passive hydroponics, Deep Water Culture (DWC), Nutrient Film Technique (NFT), Ebb and Flow (Flood and Drain), Aeroponics and Drip Systems. In the world of time and space constraints the simple, effective hydroponics system helps in growing plants where and when one chooses. This project was initiated in ISM through the technical support by a parent Mr Muralee Manohar, who works with Themar Group.
The students elaborated on the various methods and techniques of Hydroponics and how it can be made functionally economical and viable.
H. E. Indra Mani Pandey, Ambassador of India to the Sultanate of Oman, expressed his happiness over the way the students demonstrated the project by stating that the students of ISM not only keep themselves updated with scientific innovations and new technologies, and they also implement them in their school learning programmes.
The presence of dignitaries, Dr. Thashli Thankachen, Convener, Indian School Muscat Management Committee, Mr. Shameer PTK, Chairperson, Sports & Co- Curricular Sub-Committee, Dr. Sharmela Sondhi, Chairperson, Staff, Parent & Community Welfare Sub-Committee, Mr. Shahab Haider Rizwi, Chairperson, Projects Sub-Committee, Mr. Sachin Toprani, SMC Coordinator for Hydroponics, Mr. Dinesh M P, SMC Member and Dr. Shekhar, SMC Member, Dr Rajeev Kumar Chauhan, Principal, Indian School Muscat, school officials, parents and students have made this well inscribed event an unforgettable landmark in the history of Indian School Muscat.
Dr Rajeev Kumar Chauhan, Principal Indian School Muscat congratulated the teachers and students who have taken up this pilot project as part of STEM Education.
Indian School Muscat launches 'ISMKIDSPORT - Sporting Future'