ISM CONDUCTS SESSION FOR PARENTS ON SCHOLASTIC APTITUDE TEST (SAT)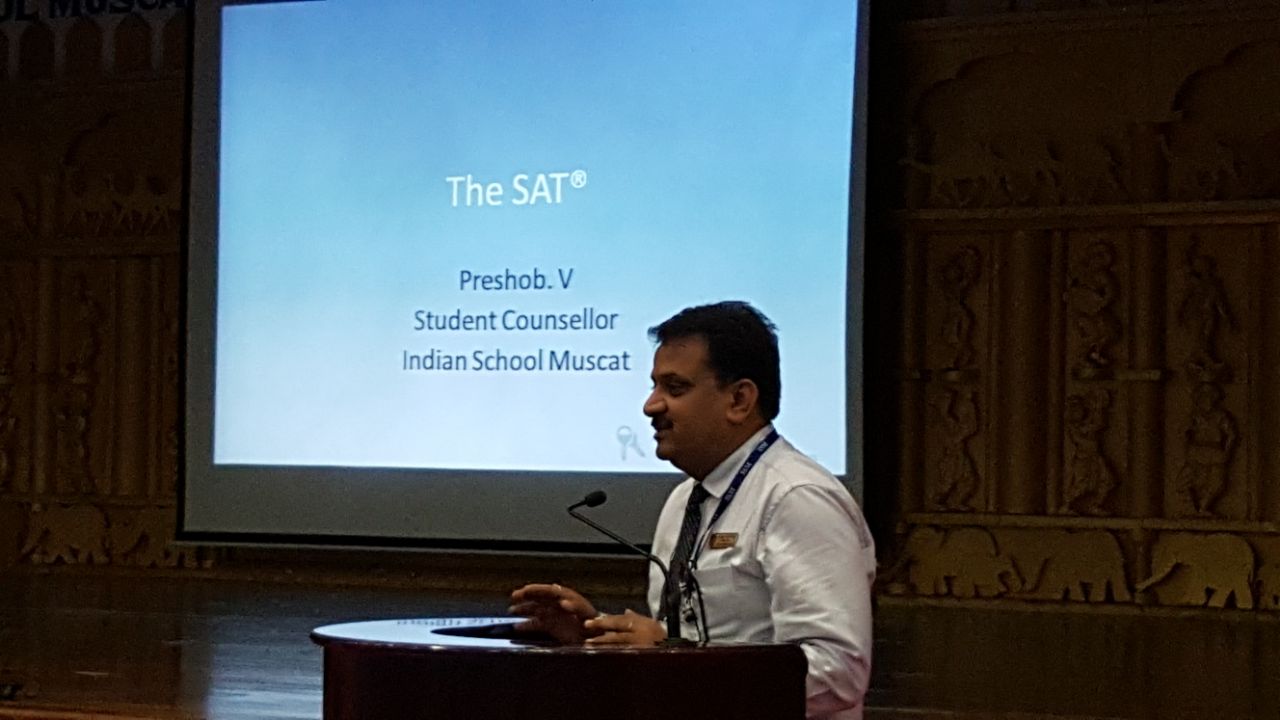 On 16th August 2017, Indian School Muscat conducted an orientation session on the Scholastic Aptitude Test (SAT). The session was conducted by Mr. Preshob V, student counsellor at ISM. Mr. Preshob spoke to the parents and students of grades 11 and 12 on SAT examination pattern and the preparation tools that they may use to prepare for the test. He began the session by explaining how the exam would be beneficial to the students. He explained that the test would important for the students who are planning to apply to the US for college admissions after class 12. He also explained that the test results were also used in the application for the DASA quota when applying to NIT in India.
The session was organized by the School management, the School Principal, Dr. Rajeev Kumar Chauhan and Vice Principal, Mr. Eskalin Gonsalves based on the requests of the parents for the same. The parents and students who attended the program reported that the session was very informative and gave a very clear understanding of the examination pattern.
Indian School Muscat is also an examination center for the SAT. The center code is 52544. Students may contact Mr. Radhakrishnan or Mr. Saji Nair in the School for further details.