ISM ORGANIZES LEADERSHIP TRAINING PROGRAMME FOR STUDENTS

A one day leadership training programme was organized by Indian School Muscat for students on Saturday, 30th September 2017 in the New Multi Purpose Hall to redefine their boundaries of learning and create an online experience. Mr. Nadeem Ahmed, Division Head of Khimji Training Institute, was the resource person.
The workshop was attended by 85 students from Middle and Senior Sections comprising Students' Council and Prefects of Class XI. The Assistant Head Boy, Divya Soni accorded a formal welcome and presented a potted plant to Mr. Nadeem Ahmed. In his inaugural address Vice Principal, Senior Section, Mr. Eskalin Gonsalves stressed on the significance of demonstrating leadership skills and learning valuable skills to apply in life. He also reiterated on the opportunity for the 11th graders to excel as leaders after leaving school by enhancing their strongest traits and becoming successful in life.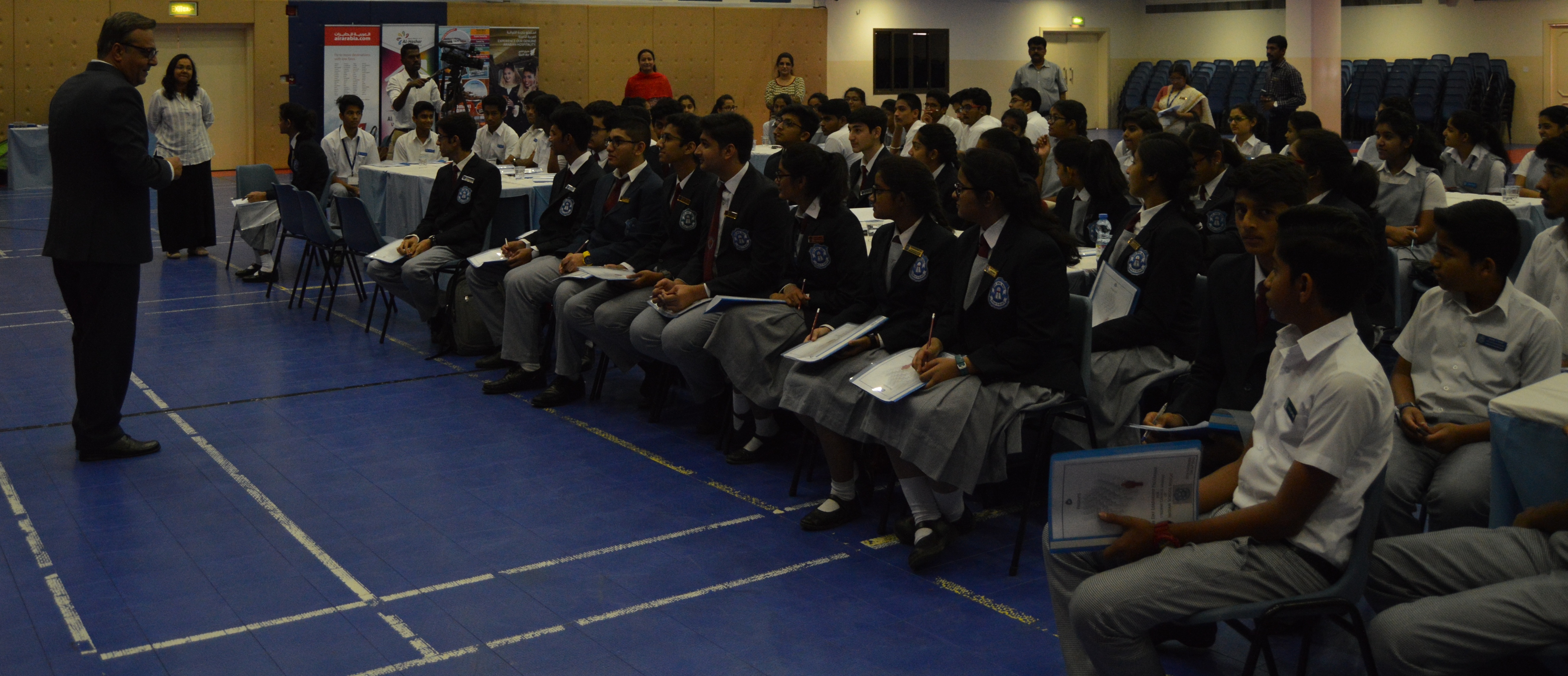 Facilitators from Khimji Training Institute also included
Ms. Manisha Joshi, who was instrumental in putting up the programme, Ms. Divya Rajan, Ms. Gayathri Sivam, Ms. Gayatri Borpujari, Ms. Sweety Santhyavu and Mr. Arif Mohamed. The session began with self- introduction.
The resource person, Mr. Nadeem Ahmed emphasized on qualities and skills required for a successful life, communication skills and strategic management. The workshop included collaborative and innovative learning through group projects, activities, discussions and ongoing feedback to build a strong network of upcoming successful leaders. The programme concluded with the Head Girl, Shravani Garmella proposing the vote of thanks and assuring that they would define their purpose and strength, empower others and enable change. The participants expressed their gratitude to their alma mater for organizing such a beneficial training session for the future citizens.