Teachers preparing question papers, invigilating tests and evaluating the answer scripts of students are a common sight in any educational institution. But today in ISM, it was teachers who took a test on subjects like English, Maths, Science, Physics, Chemistry, and Biology as part of ASSET – TAT, Assessment of Scholastic Skills through Educational Testing – Teacher Assessment Tool, a test meant to assess teachers on their content knowledge and pedagogical skills, designed and conducted by 'Educational Initiatives'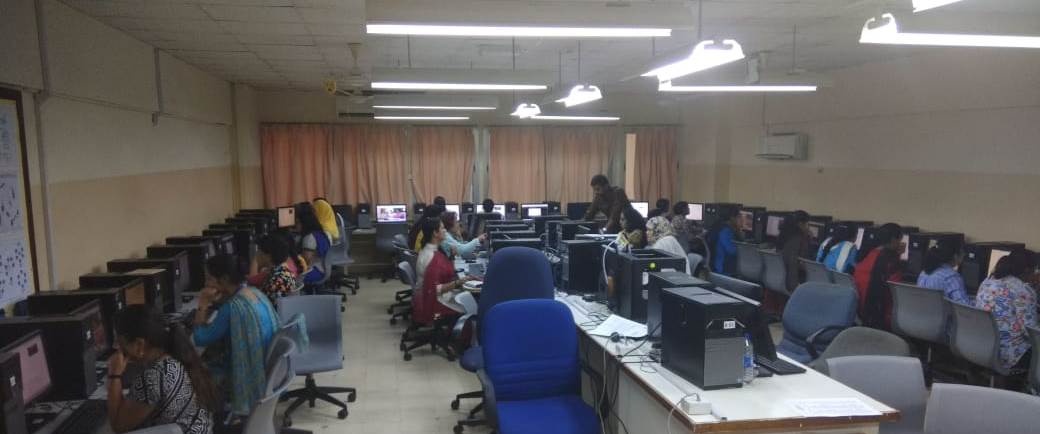 A total of 125 teachers across Primary, Middle and Senior took up this online Teacher Evaluation tool in ISM, an educational institution that gives due importance to the training needs of teachers. The test was conducted for teachers who are handling students from classes 3 to classes 9 on September 26, 2018. Based on the scores obtained by the teachers in these tests, the areas where they need support will be identified and training programmes will be conducted to strengthen those areas.
Questions in Pedagogical Skills are designed to check understanding of common pedagogical practices and beliefs about student learning like understanding of key ideas and connections, understanding children's thinking, developing good quality assessments, strategies to help children learn and implementation aspects of teaching.
Questions under Content Knowledge aim to check teacher's grasp of the content and conceptual understanding and tests all the cognitive domains like knowledge, understanding and application.
The Principal of Indian School Muscat - Dr. Rajeev Kumar Chauhan emphasised the need for the teachers to take the ASSET- TAT. The result of a Training Needs Analysis is a plan to ensure that teacher training becomes a targeted and effective activity. We can find out exactly what teachers need to know about achievement of organisational goals, where the current content is missing the mark and how we can deliver consistent training to keep the skill base of teachers afloat. The views of John Rampton coincides with the vision of having the teachers participate in the ASSET – TAT . "Empowerment isn't a buzzword among leadership gurus. It's a proven technique where leaders give their teams the appropriate training, tools, resources and guidance to succeed".