ISM RECEIVED
NABET ACCREDITATION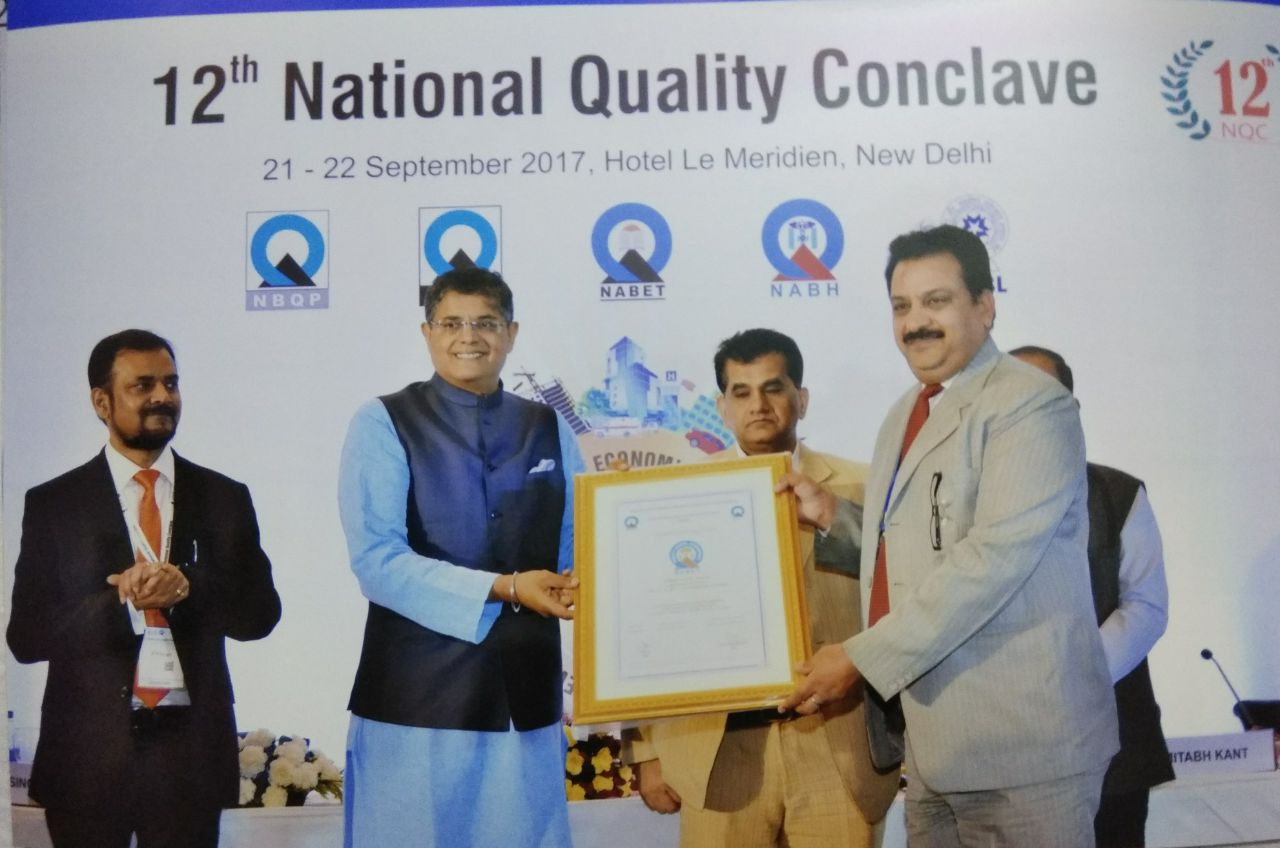 Indian School Muscat is accredited to NABET. This accreditation was officially given to ISM at the 12th National Quality Conclave held on 21 September, 2017 in New Delhi. The Principal Dr Rajeev Kumar Chauhan received this Certificate of Accreditation yesterday at the two-day flagship event of QCI.The certificate was handed over to the Principal by Shri Baijayant Jay Panda, Member of the Parliament. Shri Adil Zainulbhai- Chairman- QCI, Shri Amitabh Kant- CEO- Niti Aayog and Secretary General of QCI- Mr R.P. Singh were also present at the ceremony. Several eminent International and National experts were invited for addressing various sessions This will act as a platform for sharing new ideas and involvement in an active discussion about promoting and achieving support from all stakeholders to improve quality.
NABET is offering an accreditation program for schools with a view to providing a framework for the effective management and delivery of the holistic education program aimed at overall development of students.

Kudos to the entire team of professionals from all sections who helped ISM  to get this accreditation. ISM believes that quality is never an accident. It is the result of high intention, sincere effort, intelligent direction and undoubtedly skilful execution.