ISM WINS INTER SCHOOL
CHESS CHAMPIONSHIP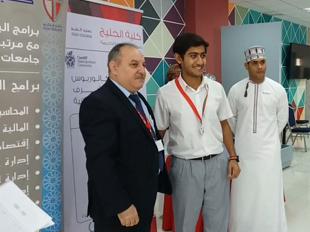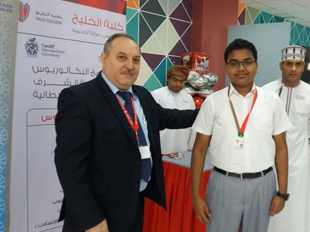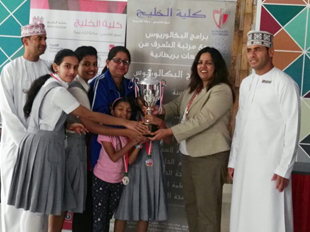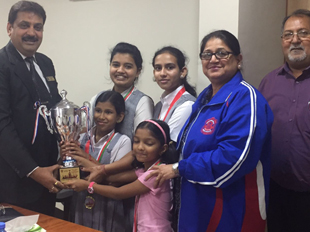 Indian School Muscat girls won the overall Championship in the Inter School Chess Tournament hosted by the Gulf College on Thursday, 23rd March 2017. It was an impressive competition of expertise and brainpower.
The dedicated team members, Harshita G. S. of XII E, Amoolya S. N. of IX M, Amolika Chandrabos of III E and Shybi Binoj of III W proudly lifted the overall Chess Championship trophy, bringing laurels to their alma mater. In the Under 17 boys' Category Adithya V. M. of IX G won a gold medal and Parithosh Hitesh Kumar of XI won a silver medal.
The Principal Dr. Rajeev Kumar Chauhan heartily congratulated the champions and appreciated their well deserved victory. He observed that the right component of that victory was a combination of the spirited players and their steadfast coaches. The ISM fraternity congratulates the victors on this extraordinary feat.