ISM marks 69th Republic Day with pride
ISM celebrated the 69th Republic Day of India on 26th January, 2018 with great pride and patriotic fervour. The Chief Guest for this prestigious celebration was Mr. N. Omanakuttan, President of the School Management Committee. The honourable Chief Guest greeted the august gathering and read out excerpts from the address of the honourable President of India, His Excellency Shri Ram Nath Kovind to the nation on the occasion of the 69th Republic Day.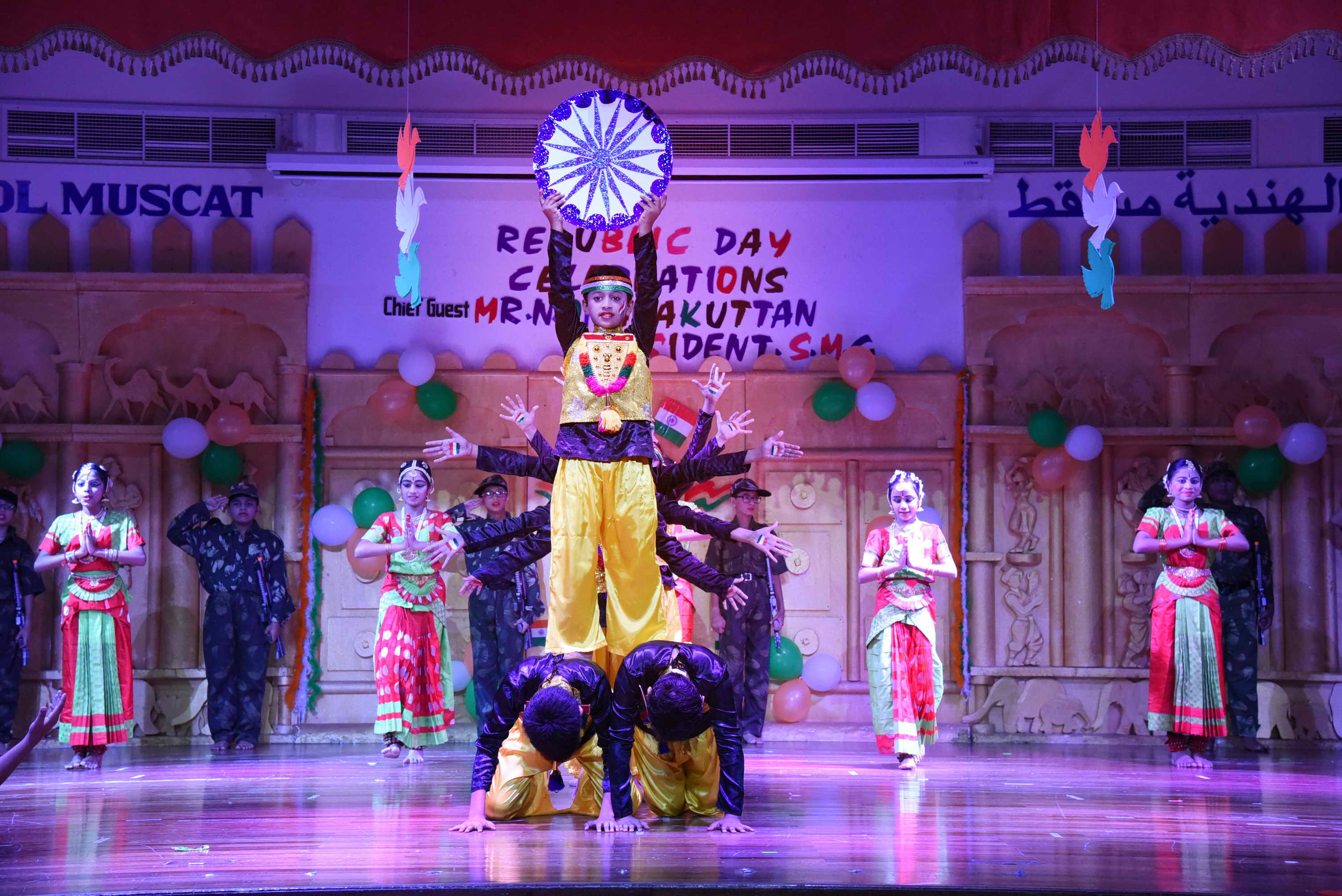 An assemblage of events took place ranging from melodious patriotic songs to a fusion of colourful dance by the students of the Middle Section. A digital presentation acquainted the gathering with a gamut of astounding achievements that has glorified the country beyond measure in various fields in the last 7 decades. Besides rendering patriotic songs, the students showcased a tableau which delved into the past and the flashback gave the audience a momentous occasion to relive the incredible moment when the final draft of the Indian Constitution was handed over. The tableau proceeded to display an insight into the economic growth of India in all fields of development from agriculture to tourism. It was an impressive programme which conveyed the message of commitment, loyalty and love for the nation.

The curtains came down with the singing of the National Anthem.