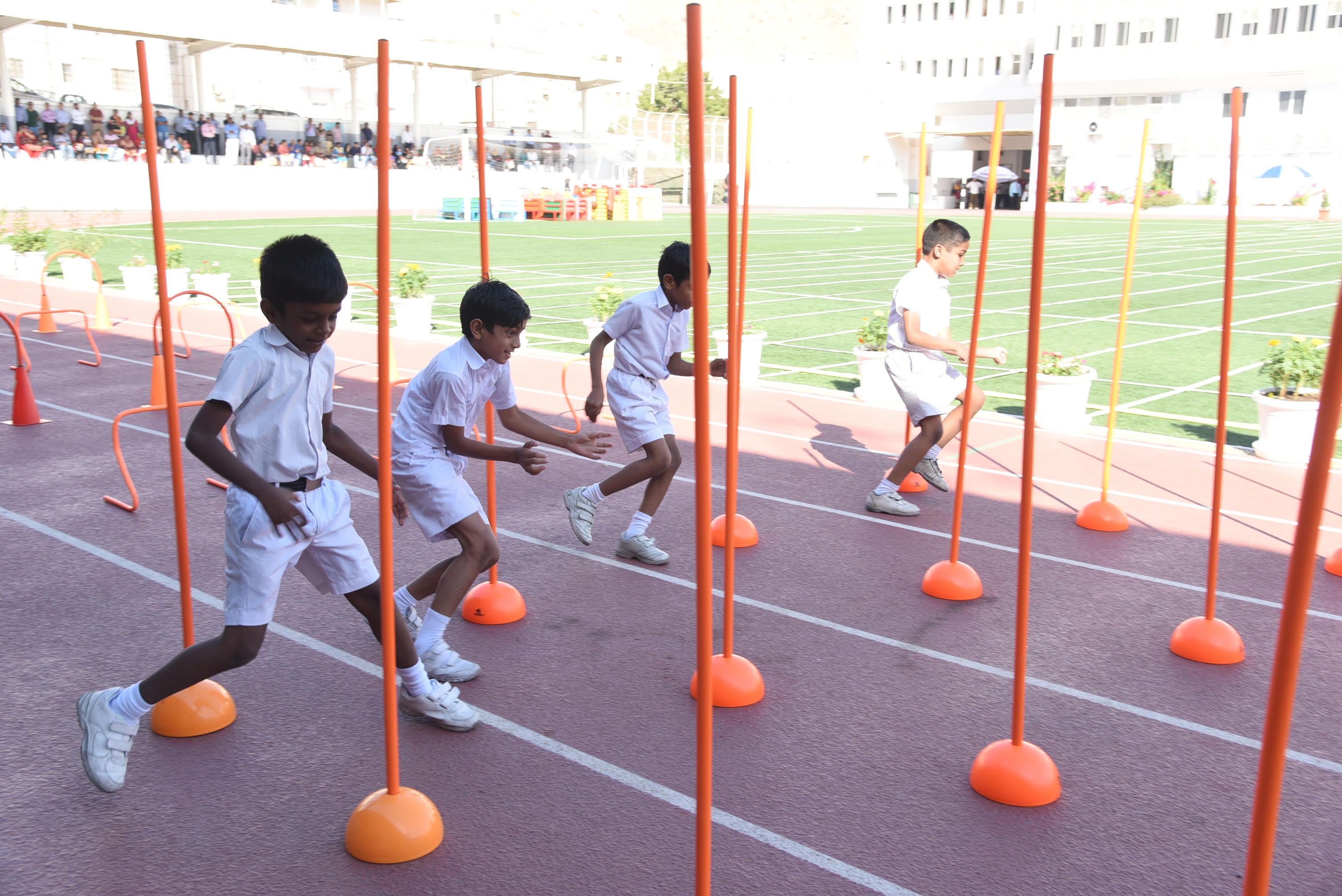 Indian School Muscat (ISM) launched 'ISMKIDSPORT-Sporting Future' on 8th November 2017. 'ISMKIDSPORT- Sporting Future' was launched by the Chief Guest Mr. Vinoba M. P., Chairman, Council of the CBSE Affiliated schools in the Gulf and Principal - Indian School Ibri. The first event was flagged off by the Guest of Honor, Mr. Barakat Al Harthi, Oman's sprinter and representative at Rio Olympics 2016. The launch was presided by Dr. Thashli Thankachen, Convener, School Management Committee (SMC), Mr. Ajaykumar (Chairperson-Academics), Mr. Shameer P. T. K. (Chairperson-Sports), Mr. Shahab Haider Rizvi (Chairperson-Projects), Dr. Sharmela Sondhi (Chairperson-Staff Welfare), Mr. Jignesh (SMC), Mr. Dinesh M.P. (SMC), Dr. Rajeev Kumar Chauhan (Principal-ISM), Mr. Saji S. Nair (Senior Vice-Principal: Admin), Mr. Deep Wilson (Advisor to Principal), Vice-Principals and Asst.Vice-Principals.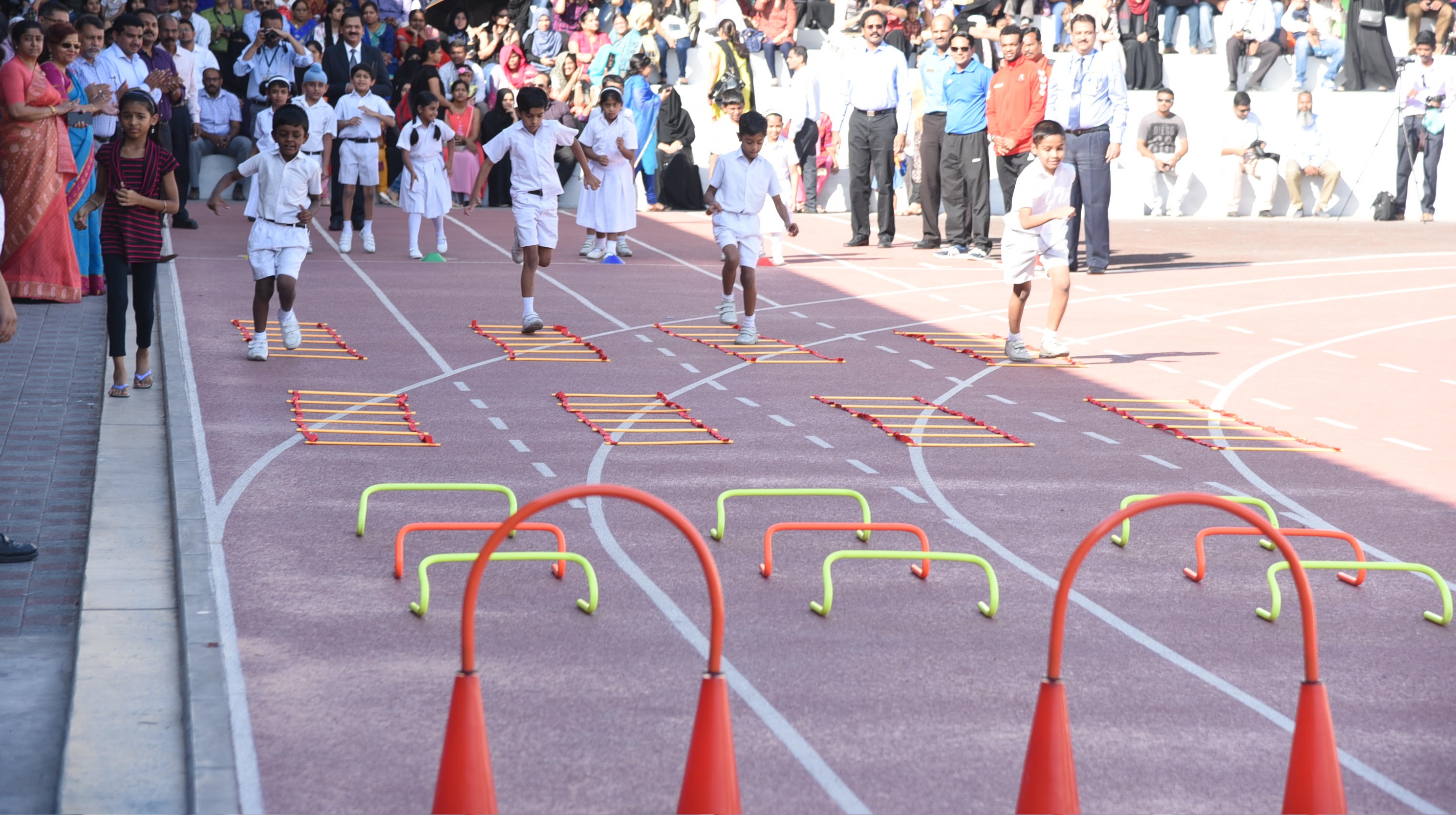 'ISMKIDSPORT - Sporting Future' follows a unique responsive curriculum, based on the participation and progress made by the child. It integrates athletics and transitional games thereby improving cognitive, physical, psychomotor and affective development. Professionally trained Physical Education teachers of the school are implementing the program. Optimum equipments are made available for active engagement of children during sessions all round the year. The child's progress is tracked as per set assessment metrics in the curriculum.
Children learn through movements which teach them self-expression, advanced motor skills and mental alertness. Movements for children will improve through learning opportunities, diligent practice and guidance during practice. 'ISMKIDSPORT - Sporting Future' will enable students to develop a healthy mind within a healthy body consequently improving the competitive spirit of students with their peers and enhance overall personality development.
Approximately 250 entries were received for suggesting a unique name for the newly launched Education in Sports. The entry submitted by Mr. Aklary Sajindran, HoD (French - Middle and Senior Section) was chosen by the selection panel. He was rewarded with cash prize by Mr. Vinoba M. P. and a gift by Mr. Barakat Al Harthi.