INDIAN SCHOOL MUSCAT ORGANIZES BLS TRAINING FOR STAFF & STUDENTS
Basic Life Skills Training for the students and teachers of Indian School Muscat (ISM) was conducted from November 9th to 13th, 2017 at New Multipurpose Hall of the school to mark the second anniversary of Health Safety Environment (HSE) Club of ISM.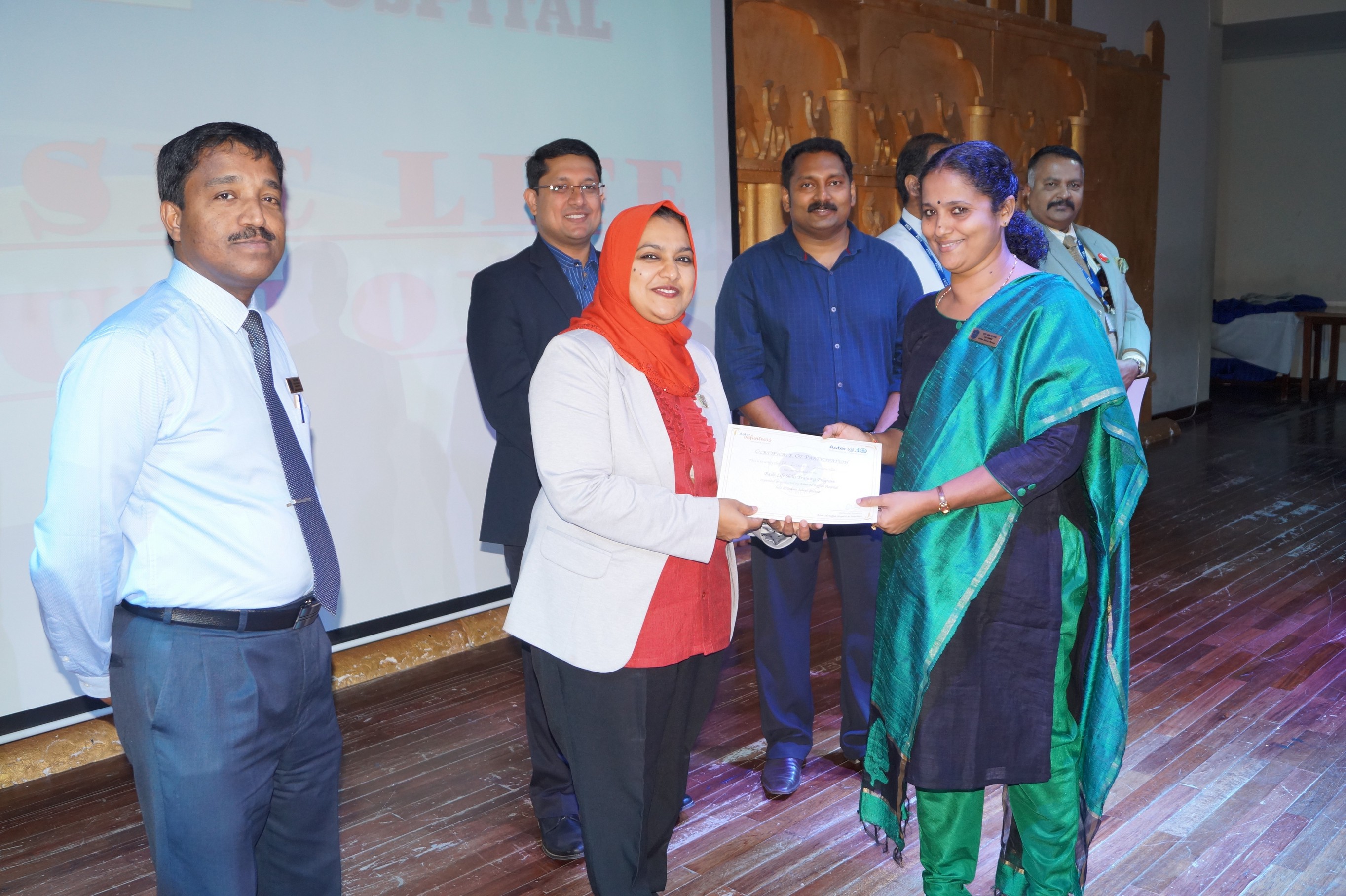 The program was organized under the able guidance of dynamic and compassionate leader Ms. Seeniya Biju, CEO, ASTER – Al Raffah Hospitals and Polyclinics, Oman, which is one of the leading health care institutions in Sultanate. The program was inaugurated by Ms. Seeniya Biju in the presence of Dr. Thashli Thankachen (Convener, School Management Committee), Dr. Rajeev Kumar Chauhan (Principal), Mr. Saji S Nair (Senior Vice Principal-Admin), Vice Principals of various sections, teachers and students. The program was conducted by a dedicated team from 'Aster Volunteers' led by Mr. Larry, Mr. Prince and their team. The session consisted of PowerPoint Presentation on Cardio Pulmonary Resuscitation (CPR) and hands on experience on mannequins depicting how to deliver CPR at times of emergency. Approximately 1800 students from classes V to XII and 450 staffs from Primary, Middle, Senior sections and administration department participated in the highly informative practical training sessions. The four day workshop concluded with a valedictory function wherein the participating teachers and students were awarded with certificates by Ms. Seeniya Biju.
Dr. Thashli Thankachen proposed the vote of thanks wherein he appreciated and thanked the Ms. Seeniya Biju (CEO), Dr. Sarfaraz Ahmed (AGM) and other officials from ASTER Al Raffah Hospitals and Clinics for their sincere effort in educating ISM staff and students with Basic Life Skills. He also appreciated the enthusiastic participation of teachers and students. It is the first time amongst any school in the Sultanate wherein BLS training was offered to such a huge number of participants.