ISM - GHUBRA
About ISM
" Life is a journey of small steps taken together by holding hands of little ones and taking them to a wonderland of discovery and immense possibilities."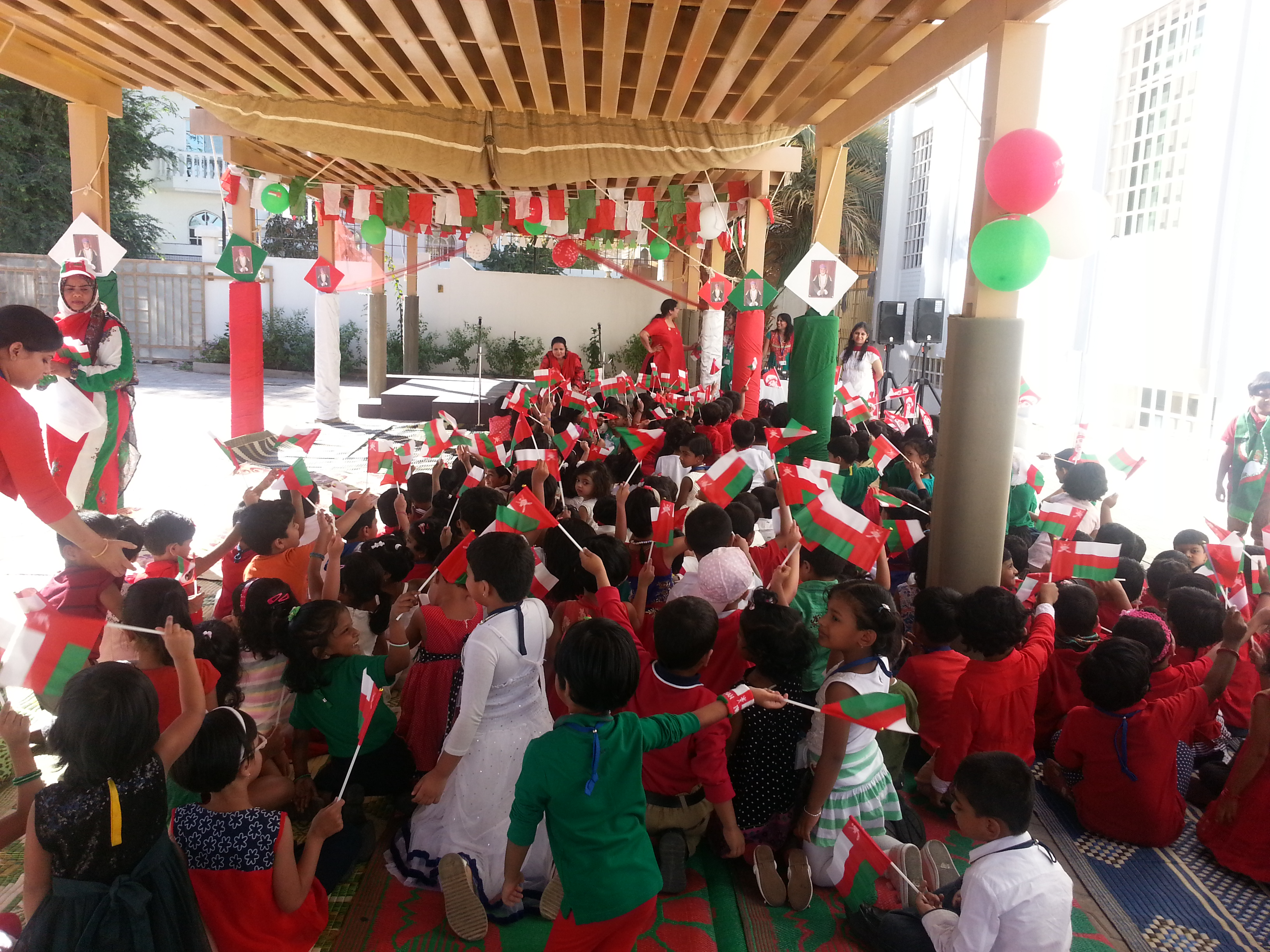 Indian School Muscat Ghubrah opened its doors to students on 5th April 2016. Located in a villa, this spacious campus began with 8 KG I classes having a strength of 245 students. Fully equipped with a lot of outdoor toys this shaded campus has ample outdoor space for children to play ,enjoy and explore their surroundings. Play is an essential part of growing up and children should be exposed to free play.
The classrooms are large, bright and inviting for students. Decorated with vibrant colourful tables and benches , indoor toys, interesting charts, white board and projector the classroom is a students delight. Well experienced teachers handle students with love, care and patience. Staff Strength is 10. Students enjoy the time spent with us.
We believe in enjoy, play , learn and grow where maximum importance is given to the student. The student plays a major role while the teacher facilitates learning. Children grow into intellectually, socially, emotionally and physically strong and resilient adults by playing ,exploring and learning.
Sensory activities, fine motor skills and hand eye coordination , art and craft are a regular part of the curriculum. Playing with blocks, clay, beads , macaroni, lacing boards , water play , are enjoyable learning activities for our students.
Academics in Kindergarten is exploration and discovery for the children in the world of alphabets and numbers. They learn the alphabets phonically with associated vocabulary and story. They have fun learning to count and knowing the value of numbers. EVS is all about exploring fruits, vegetables, animals , transport, seasons etc.
Celebrating festivals by way of Special Assemblies gives every student a chance to be creative, dialogue delivery,discipline, sing , dance and enjoy. Our students are able to showcase their talents on stage, which helps to build in them confidence and a sense of pride and achievement. We provide wonderful learning experience to every student at ISM -G.
Today we have 9 classes of KG II in the morning with a strength of 305 students and 5 classes of KG I in the afternoon shift with a strength of 127 students. Total strength at present is 432. Let the journey continue……………….